2022 Taste of Buffalo presented by Tops
Digital Festival Guide
Our digital Festival Guide is your directory for all things Taste of Buffalo including restaurants, food trucks, and wineries, menu items, the festival map, delicious recipes from renowned local chefs, offers from sponsors, and other helpful details about how to enjoy this year's festival.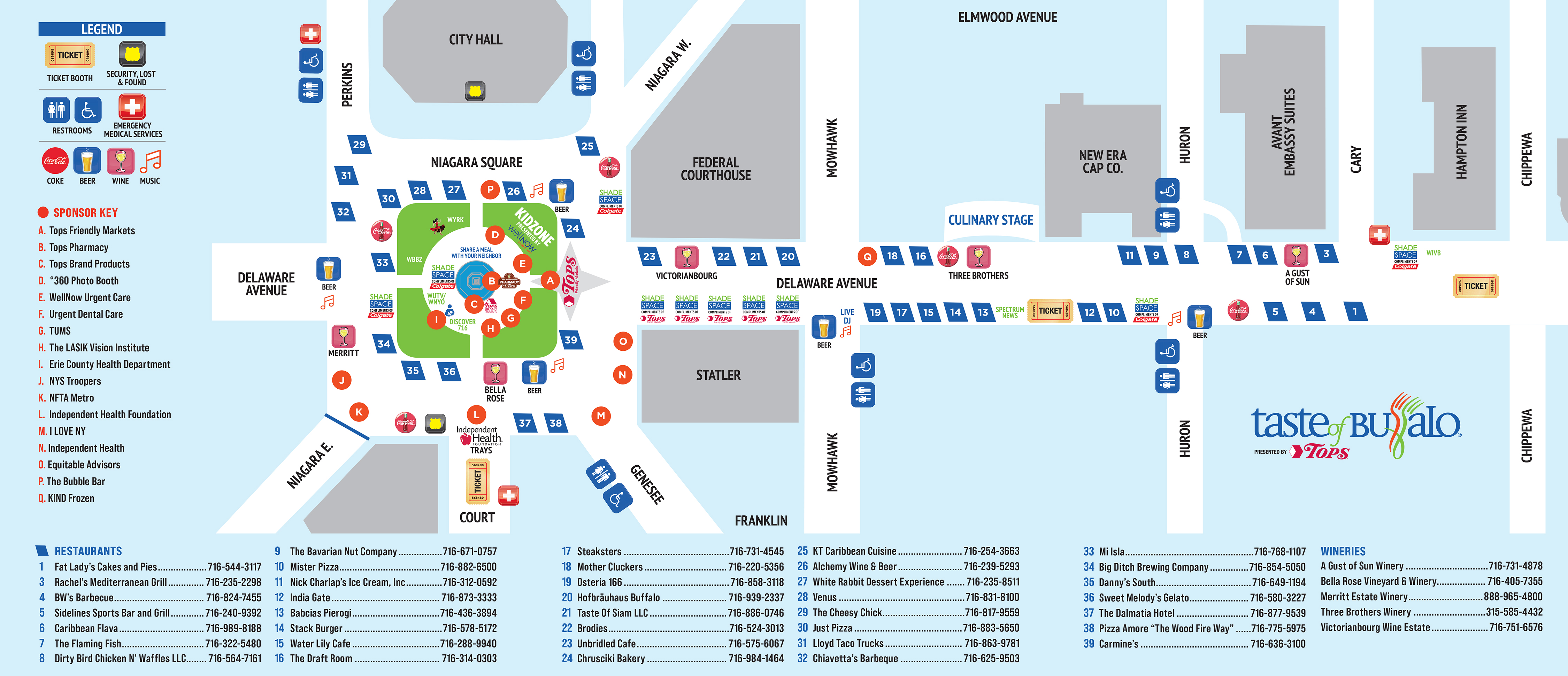 Click the map to download.
Admission to the Taste is Free! Food and beverages are purchased with tickets.
Food and beverage tickets can be purchased at one of three ticket tents located throughout the festival. Tickets are sold in $6 sheets. You'll receive 10 tickets for $6. Food items range between 2 and 10 tickets.
You can also purchase pre-sale food ticket vouchers at the register at participating Tops Markets locations through 5 p.m. on the Sunday of the festival. Vouchers are available in $10 increments or take advantage of the Family Freebie and purchase a $60 food ticket voucher and get 4 free non-alcoholic drinks at the Taste.