About Us
The Taste of Buffalo
On Our Menu
The mission of the Taste of Buffalo presented by Tops is "to provide an affordable and enjoyable weekend festival in a socially responsible manner for families of Western New York; to enhance the quality of life in the Niagara Frontier and promote downtown Buffalo."
Get A Taste
The Taste is a weekend festival filled with great food and entertainment. It is located in the heart of Downtown Buffalo along Delaware Avenue beginning just South of Niagara Square by City Hall and heading North almost all the way to Chippewa Street. It begins at 11 a.m. daily and there is no admission charge.
Music To Your Ears
Come party with us! Shake your booty on our dance floor to Buffalo's best party Bands inside our giant Beer tent in Niagara Square. You'll find a DJ spinning hot dance tunes on the AT&T Stage located on Huron St. Show off your talents and sing karaoke inside the Mohawk Street beer tent. Our Hometown beer tent located near City Hall & Niagara West features ice cold local craft beer on tap and live acoustic music.
Food For Thought
More than 250 culinary specialties are served by WNY's best restaurants. All items are priced between $1.00 and $5.00. Pick your favorite food or sample something new like Sponge Candy Caramel Cannoli or Beef & Prusciutto Tortellini in Vodka Sauce. The Taste has it all.
Tasty Facts
The Taste of Buffalo presented by TOPS is the largest two-day food festival in the United States. It began in 1984 and now attracts almost 450,000 patrons annually. It has been voted WNY's premier outdoor festival. The Taste is a not-for-profit corporation registered with the State of New York and is run by an all-volunteer board of directors and a festival coordinator. The primary purpose of the event is to showcase downtown Buffalo and the wonderful restaurants that call our region home. As a rule, the Taste is designed to break even. Sponsorships help cover some of the expenses and food prices are set to make the event affordable for all families. The vast majority of the income from the Taste goes home with the restaurants and, after expenses (tents, electricity, permits, entertainment, trash collection, and more!), the Taste makes one or more contributions to local charitable organizations. Select charities and non-profit groups also partner with the Taste to staff ticket and beverage booths with volunteers in return for a small stipend. Up to five high school seniors residing in one of the eight counties in WNY, who intend to pursue a major in a culinary arts or hospitality curriculum, each receive $1,000 scholarships from the Taste each year.
35 Years of Tasting
Join us Saturday July 7th and Sunday July, 8th 2018 in celebration of our 35th year of sharing food, drinks and good times with the great city of Buffalo!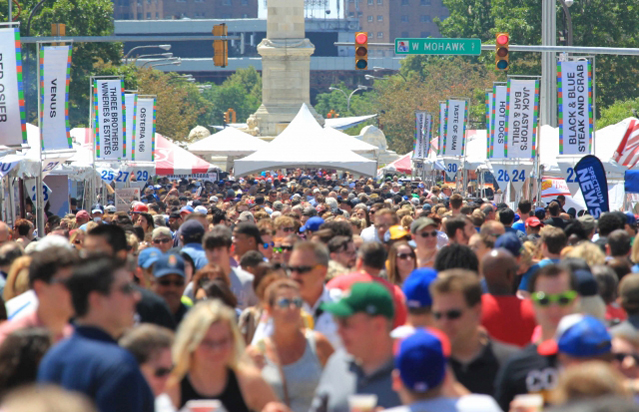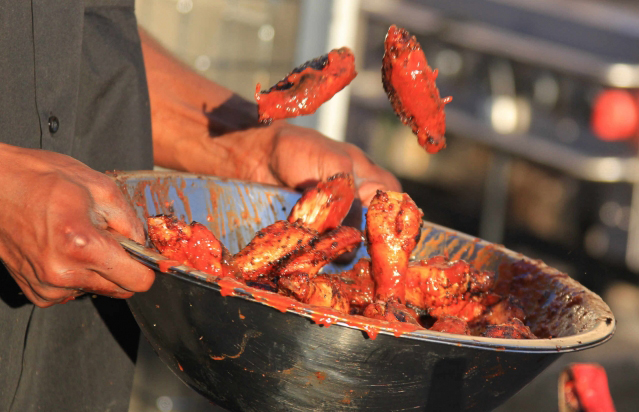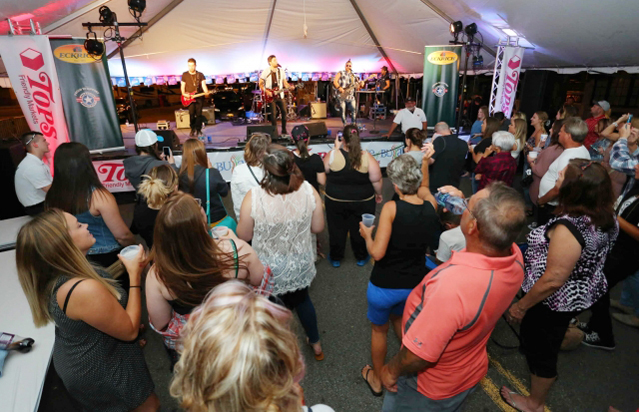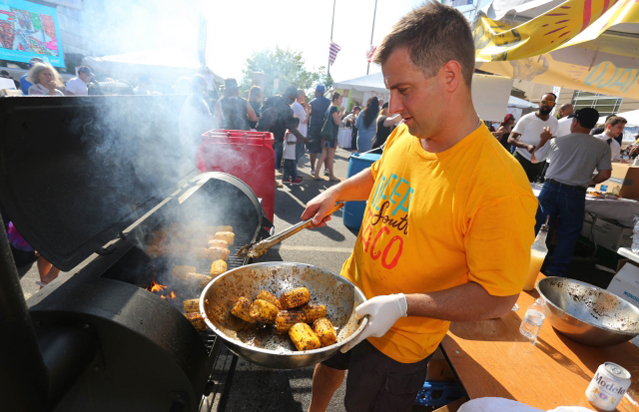 ---
2018 Board of Directors
The Taste is a not-for-profit corporation and is run by an all-volunteer board of directors and an event coordinator. Planning for the Taste is year round and culminates at the largest two-day food festival in the nation. The purpose of the event is to showcase downtown Buffalo and the wonderful restaurants that call our region home.
Officers
Chair

Richard McDermott, NFTA/Metro

Treasurer

Luke Baeckner, Arcara Zucareilli Lenda & Assoc., CPAs PC

1st Vice Chair

Matthew Testa, Keybank

Assistant Treasurer

Amelia Hakes, Horizon Health Services, Inc.

2nd Vice Chair

Erin Collins, Gelia

Past Chair

Ralph Basile, Premium Mortgage

Secretary

Amber Hartman, AMHR Consulting
---
Directors
Jessica Christensen, Praxair
Thomas Mahoney, SAHD
Joseph J. Florczak, Brookfield Country Club
Elizabeth Mamot, AAA Western & Central New York
Ann Hackett, aHa! Designs
Tim Matthews, University at Buffalo
Laura Hermans, New Horizons @ Logical Operations
Thomas P. Muscarella, Erie County Department of Health
Chris Hitchcock, Hitchcock Tensility Enterprise LLC
Mark E. Reimann, U.S. Department of Homeland Security
Darcy Hitchcock, Cognigen Corporation
Matthew J. Reis, Tallinger Associates, Foodservice Design
Leonard Hubbard, NFTA
Adam Roma, BlueCross BlueShield of Western New York
Laura Jacobs, e3communications
Mark Zawodzinski, Integer Holdings Corporation
Julie Maciejewski, Niagara Frontier District of the United Methodist Church
---
Ex-Officio
James K. Morrell, NFTA/Metro
W. Morgan Smith, Buffalo Place, Inc.
---
Advisory Committee
Mac Hartman, Freed Maxick & Battaglia CPA
Frank Sardina, KeyBank
Connie Wendling, Sell0utions Inc. Festival & Sponsorship Management