Presale food ticket vouchers, available in $10 certificates, can be purchased right at the register at participating Tops Markets from June 10 through July 8. If purchased before June 23 using your Tops BonusPlus or BonusCard customers will be automatically entered to win the chance to be a Taste food judge. No purchase necessary to enter. The certificates are redeemable at any ticket booth during the Taste.
---
Visit a participating Buffalo area AT&T Store between 6/18/12 and 7/8/12, purchase a qualifying tablet or AT&T Wireless Home Phone and receive $30 in Taste food vouchers instantly. Requires 2 year service agreement. Excludes Apple branded products. See store for details.


Mobile Concierge Team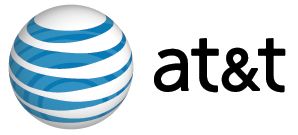 Have a question? Looking for your favorite restaurant? Want to know who's on the TOPS stage next?
Ask AT&T's Mobile Concierge!
Look for them on the street in Orange Rethink Possible Shirts armed with electronic tablets. They are ready to help you find your way around the Taste and enter you for a chance to win a Pantech Element tablet from AT&T. No purchase necessary.
For those guests on Twitter, don't forget to tweet while you're at the event with hash tag #TOB12 to see your tweets in real time on the two big screens at the Taste presented by AT&T and to share with followers what you enjoyed most. Guests can also share their favorite part and dish of the Taste on the big screens in real time by texting 31234.
For the second year in a row, guests can text a vote for their favorite Taste item as part of AT&T's Fan Favorite Food Award. Item numbers and texting information will be available during the event in the Taste's festival guide and also on signage posted at every restaurant or guests can text VOTE to 345678. Standard text messaging rates apply.
---
Stop by the The Buffalo Bills and Northtown Automotive tent in Niagara Square to see Buffalo Bills Alumni Booker Edgerson & Ed Rutkowski, Saturday, 7/8 from 1-3pm. Alumni Charlie Ferguson & Marlo Perry will be there Sunday, 7/9 from 1-3pm. Billy Buffalo will be at the Taste both days.
---